10 Incredible Asian Restaurants In Riyadh?
There's no doubt that Asian cuisine is a favorite choice for many people, with its wide variety of tasty dishes. We've noticed that a large number of Indian, Chinese, Japanese and Korean restaurants have popped up around the city
Here are the best of the best, picked by Lovin Saudi
Will be happy to see your suggestions too!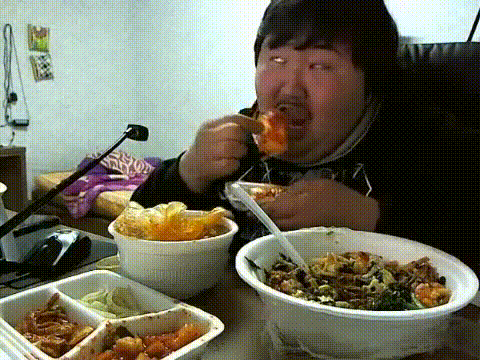 Anardana
Savor delicious Indian cuisine including rice dishes and other tasty & irresistible meals cooked with exotic spices
The restaurant is located in the Movenpick Hotel on King Fahd Road
Wok Kong
A Chinese restaurant serving delightful Chinese dishes. Its most famous dishes are noodles and Kung Pao chicken and its prices are affordable.
The restaurant is based at Anas Ibn Malik Rd, Al Multaqa district
Furusato
One of the authentic Japanese restaurants in Riyadh. Its most famous dishes include Sushi and Onigiri
It is based at As-Sulaymaniyah, Riyadh
Korean Palace
One of Riyadh's famous Korean restaurants serving Korean dishes, famous for its Kimchi
It is based in Takhassusi St., North Riyadh
Sushi Yoshi
If you are a Sushi lover, Sushi Yushi will be the best choice for you in Riyadh: "The best Sushi you will ever eat"
It has many branches in Riyadh with the most popular located in Takhassusi St.
Yummy Wok
Offers many amazing Asian cuisines including, noodles, sushi and many more
It has several branches in Riyadh, the most famous in Al-Tahlia St.
Indian Hut
One of the famous restaurants in Riyadh offering Indian cuisines seasoned with rich and hot spices
The restaurant is located at Oruba Road
P. F. Chang's
One of the restaurants you should try. It features tempting Asian dishes addition to great and attentive service
It is based in Sedra compound
Nozomi
A famous restaurant serving Asian cuisines and appetizers- reservations might be necessary
Located at Al-Dabab Street
Tokyo
The finest Japanese cuisines in Riyadh, have been rated by Asian food lovers as the best of Japanese food
It is located in As-Sulaymaniyah